Multi-purpose hand trolleys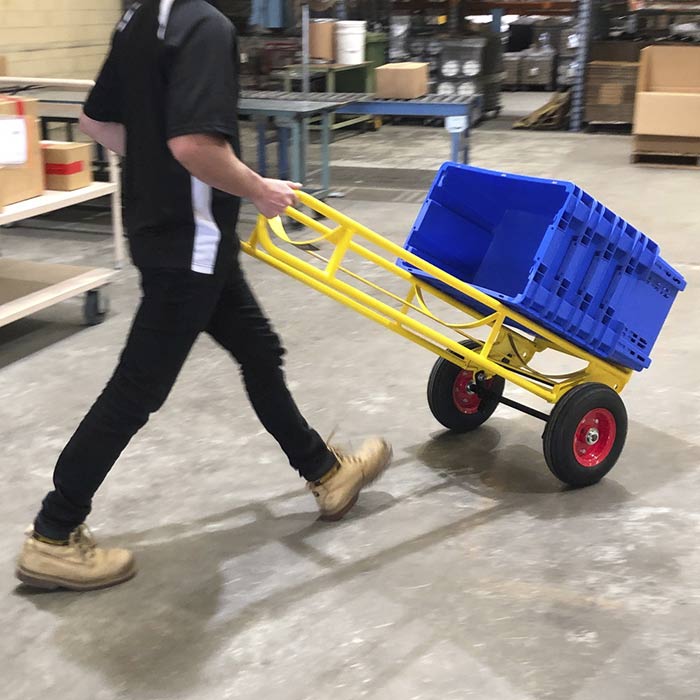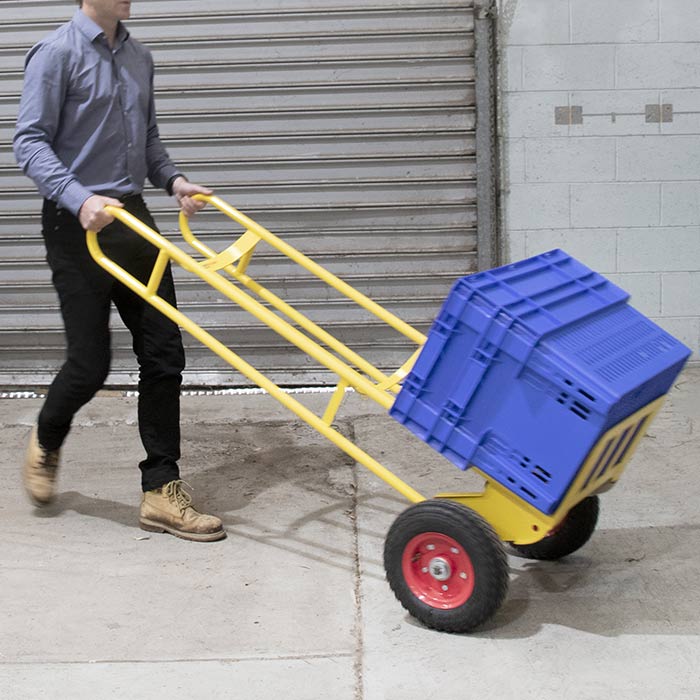 Hand trolleys with load-bearing, easy-tilting axles and heavy duty construction for awkard/heavy loads.
Hand trucks, also known as appliance trolleys or dollies, are versatile material handling tools used to move heavy and bulky items. They are commonly used in industrial and commercial settings, as well as by individuals for moving heavy items around the home.
Hand trucks typically consist of a frame with two wheels, a handle for steering, and a platform or plate for supporting the load. The load is placed on the platform or plate, and the operator tilts the hand truck back onto its two wheels, allowing the load to be moved with minimal effort.
Appliance trolleys are a specialised type of hand truck designed for moving large, heavy appliances such as refrigerators, washing machines, and dryers.
Useful for a wide range of applications, from moving boxes and furniture to transporting heavy machinery and equipment, hand trucks can help reduce the risk of injury and strain associated with manual lifting, making them a popular choice for material handling tasks in many different industries.
---
Hand truck range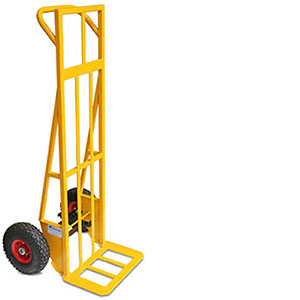 Box 'N' Bag™ hand truck
HTBNB: 300 kg capacity
Suitable for transporting heavy loads of boxed and bagged products.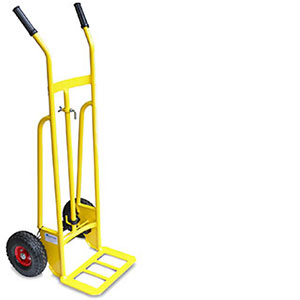 All Rounder™ hand truck
HTAR: 300 kg capacity
Suitable for moving heavy drums, barrels, tubs, gas cylinders, garden ornaments, truck parts, paint cans, appliances and larged boxed goods.
---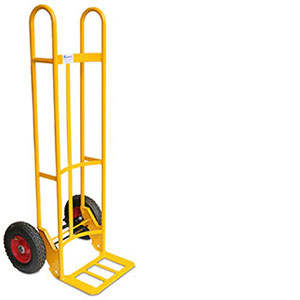 Super Mover™ hand truck
HTSP: 300 kg capacity
Suitable for moving big refrigerators, freezers, machinery (such as ATMs and game machines), tyres, large hot water cylinders, heavy gas cylinders, furniture.
---
About our hand truck range
Our range of hand trucks are designed to handle heavy loads with ease, while also being lightweight and easy to manoeuvre.
Built with heavy duty RHS and structural steel frames, the axles are specifically designed for load-bearing and easy-tilting, thereby doing the heavy work for you!
Our hand trolleys are the perfect solution to help reduce the risk of injury caused by manually lifting and carrying awkward or heavy items. With a load capacity of up to 300 kg, the heavy-duty construction ensures that they can handle even the most awkward loads with ease.
Featuring a powder-coated finish to withstand the wear-and-tear of daily use, and fitted with pneumatic steel rim wheels, these hand trucks offer reliability.
Features across the range