Manual mobile scissor lifts
Manual-assisted scissor lift tables
Reduce the risk of strain and injury caused by manual lifting. Our range of mobile manual-assisted lift scissor trolleys enable you to lift up to 1000 kg with ease.
Available in single or double scissor lift with a variety of load capacities suitable for your chosen application.
Typical applications
Warehouses.

Factories.

Storage facilities.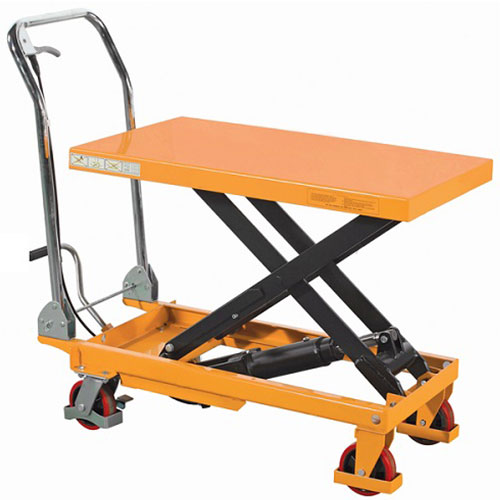 SLM150: Single scissor lift table
150 kg lift capacity.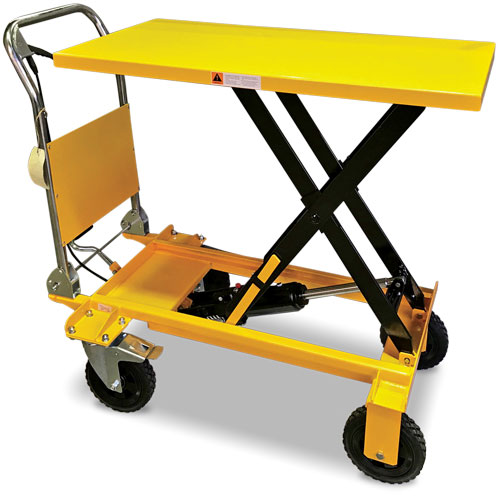 SLM200: Single scissor lift table
200 kg lift capacity.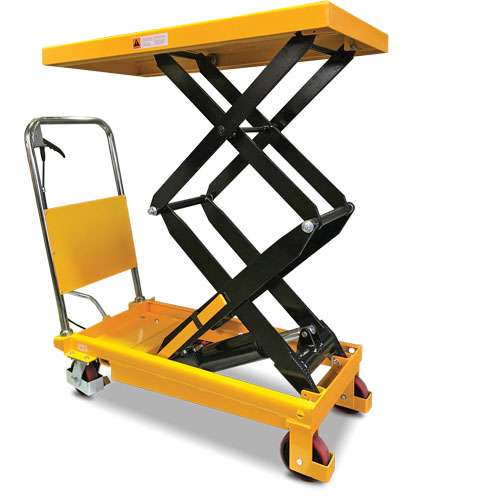 SLM350: Double scissor lift table
350 kg lift capacity.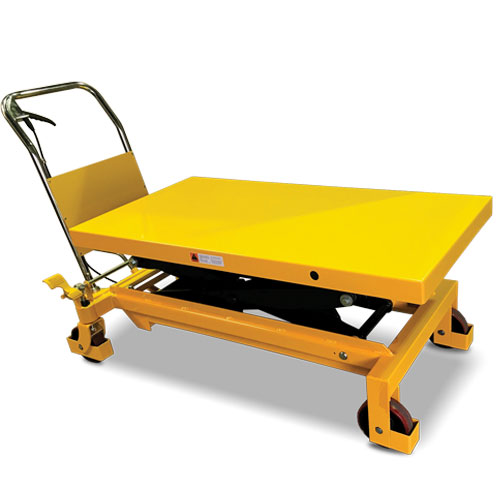 SLMV500: Veterinary scissor lift table
500 kg lift capacity.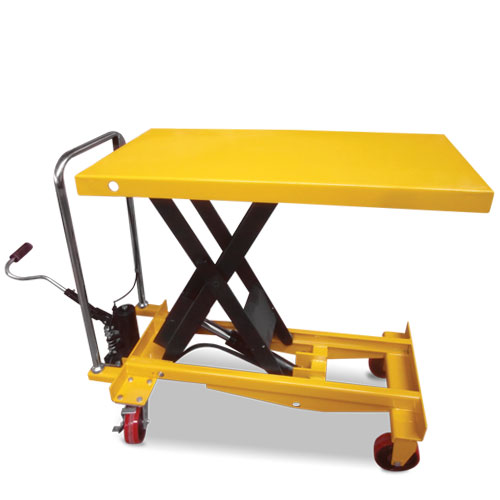 SLM1000: Scissor lift table
1000 kg lift capacity.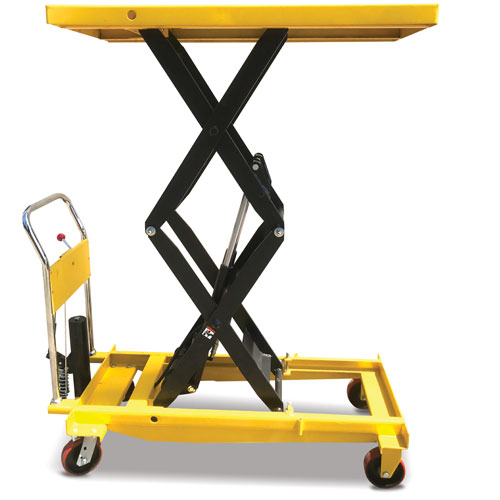 SLM1000H: Double scissor lift table
1000 kg lift capacity.
Why choose a mobile scissor lift?
Looking for a reliable and versatile solution for your lifting needs? Look no further than our mobile manual-assisted hydraulic scissor lifts.
Our scissor lift trolleys are designed with ease of use and durability in mind. Featuring heavy-duty hydraulic systems and powder-coated solid steel frames to ensure stable and consistent lifting, making them perfect for a wide range of lifting applications.
Whether you're in a warehouse, workshop, storage facility, factory or retail environment, our scissor lift trolleys are perfect for lifting heavy loads, goods or boxes.
Foot-pump operated lifting
The lifting mechanism is via a precision hydraulic foot-operated pump which raises the platform, and a hand release lever then lowers the table to the preferred height.
Our mobile scissor lifts are also easy to manoeuvre thanks to their sturdy castor wheels—which can also be locked in place for added safety and security. And with a range of weight capacities available, you're sure to find a scissor lift trolley that meets your specific lifting needs.
So why wait? Invest in a manual-assisted hydraulic scissor lift trolley today and take the manual strain and risk of injury out of lifting heavy loads.